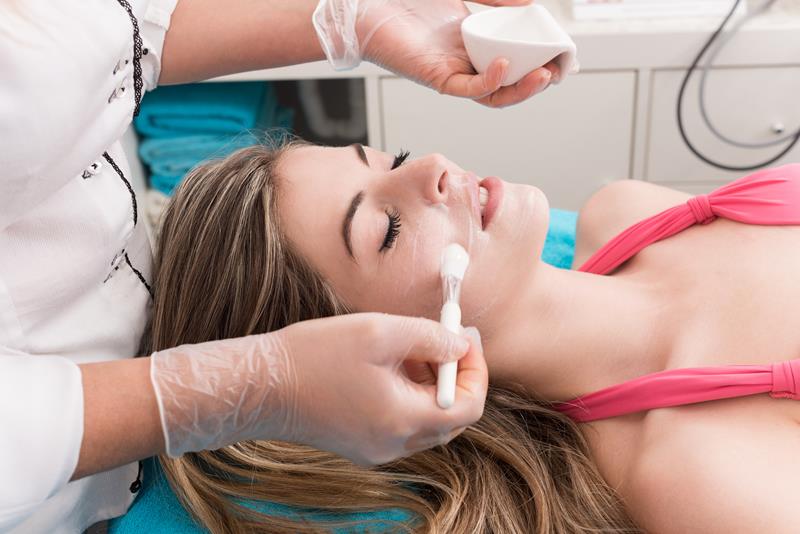 Chemical Peels
If you wish you could remove signs of aging and reveal brighter, healthier skin with a youthful texture, a chemical peel may be right for you. Star Rejuvenation & Wellness Center provides a multitude of chemical peels at her location in Addison, Texas. To rejuvenate your skin with a chemical peel, call or book an appointment online today.
What is a chemical peel?
Chemical peels are cosmetic treatments that renew and regenerate healthy skin cells. You can get a chemical peel on your face, hands, and neck. This treatment allows you to maintain the bright, radiant skin you were born with.
During a chemical peel, our esthetician applies a chemical solution to the treatment area. The solution causes the top layer of your skin to exfoliate and peel off. This reveals healthy new skin that's firmer, smoother, and younger-looking.
How can a chemical peel improve my skin?
Star Rejuvenation & Wellness Center customizes your chemical peel to achieve your specific aesthetic goals. Whether you want to reduce signs of aging or treat a skin condition, chemical peels offer the following benefits:
Smoother skin
Brighter complexion
Diminished lines and wrinkles
More even skin tone and color
Star Rejuvenation & Wellness Center offers chemical peels to treat a variety of skin issues, such as:
Age spots
Sun damage
Hyperpigmentation
Melasma
Fine lines and wrinkles
Acne scars
Uneven skin tone
Star Rejuvenation & Wellness Center can recommend the best type of peel for your particular concerns.
What are the types of chemical peels?
Ideh uses different peels to treat various skin problems. Depending on your skin condition, she may recommend one of the following:
Light chemical peel
A light, or superficial, chemical peel removes only the outer layer of your skin (epidermis) and involves 1-7 days of recovery time. Depending on your desired results, you may get a light chemical peel every 2-5 weeks.
Medium chemical peel
Medium chemical peels remove skin cells from the epidermis as well as the upper portion of the middle layer of your skin (dermis). Recovery time for a medium chemical peel is 7-14 days, during which time your skin may blister before it peels. You can get a medium peel every 3-9 months.
To learn more about chemical peels, call Star Rejuvenation & Wellness Center or book an appointment online today.
Dermaplaning & Chemical Peel Pricing
Dermaplaning: $99
Chemical Peel: $150 and up
Dermaplaning+Chemical Peel: $200