WE DON'T JUST SKIM THE SURFACE
DiamondGlow™ is more than a facial. Unlike traditional wet facial treatments, which rely on chemical exfoliation to treat skin at surface level, DiamondGlow's™ patented recessed diamond tip wand delivers a next-level resurfacing treatment that deeply cleans and rejuvenates the skin.
What is DiamondGlow™?


Your skin is strong and is designed to adapt and rebuild. Sometimes, it just needs an extra push to get this process moving and applied evenly. Microdermabrasion like DiamondGlow™ provides this push by gently removing the top layers of skin in a consistent manner, resulting in skin that is:
Brighter
Clearer
Smoother
More even
How often is a DiamondGlow™ treatment recommended?

We recommend 1-2 treatments per month to see continued improvement and glowing results. Your provider will determine your personalized treatment plan.
Is there any downtime after a DiamondGlow™ treatment?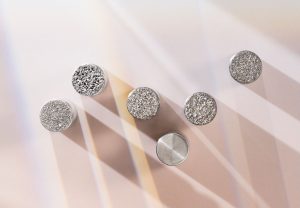 DiamondGlow™ is a noninvasive treatment with minimal downtime, so you can return to your daily activities right after treatment.