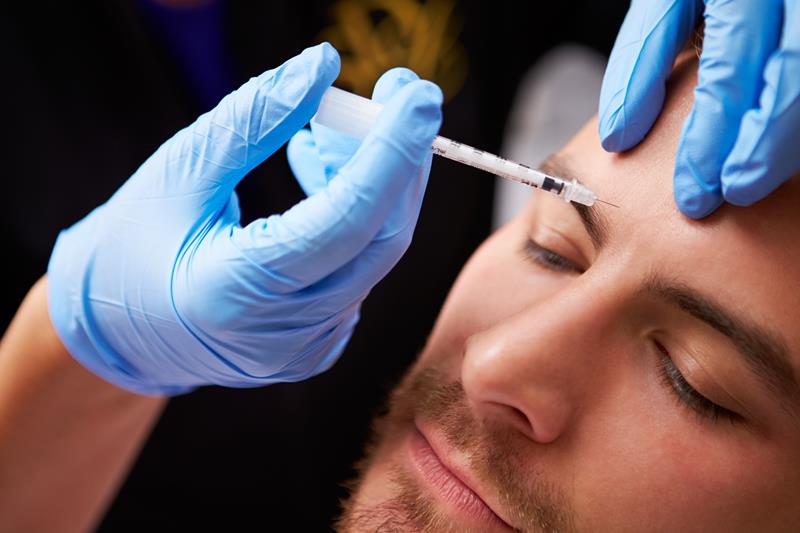 Neurotoxins (Botox and Dysport)
Your frown lines make you frown, and that just makes them worse. If you have expression lines on your forehead, between your brows, and at the side of your eyes, smooth them out for months at a time with a single Botox® Cosmetic treatment at Star Rejuvenation & Wellness Center in Addison, Texas. Expert injector, Ideh MacDonald, FNP-C, performs all injection therapies, including Botox, to tame dynamic wrinkles and eliminate excess sweating. If you want a wrinkle-free, relaxed, and youthful face or less sweat, contact Star Rejuvenation & Wellness Center today by calling the office or using the online form.
Now offering new patients a $100 discount when you purchase 50 units of botox! Mention this ad in the notes section when booking.
What is Botox Cosmetic?
Botox Cosmetic is an injectable rejuvenation therapy that smooths out dynamic wrinkles on your upper face. The active ingredient in Botox is a purified neurotoxin that blocks acetylcholine, which is a chemical that signals your facial muscles to contract and make expressions, such as frowning and squinting.
FDA-approved Botox has been safely used for more than 25 years to erase:
Crow's feet
Glabellar (frown) lines
Vertical forehead lines
A single Botox treatment lasts from 3-4 months.
When can I start using Botox for wrinkles?
If you're over 18, you can use Botox as soon as you notice fine lines on your forehead or around your eyes. Many women and men add Botox to their "prejuvenation" routine, especially if they know that they have a genetic tendency for facial and forehead wrinkles.
Will Botox freeze my face?
Ideh is an expert injector who only administers enough Botox to relax your dynamic muscles so that you can't grimace or make extreme expressions, such as frowning or squinting hard. After Botox, you still make a natural range of attractive expressions, but without causing or reinforcing wrinkles.
Can I use Botox on all of my wrinkles?
Botox only smooths out wrinkles that are caused by the dynamic muscles in your forehead and around your eyes. If you have wrinkles and creases on other areas of your face that you'd like to smooth out, Ideh may recommend dermal fillers, chemical peels, and dermaplaning.
Can I use Botox for medical conditions?
In addition to providing cosmetic treatments, Star Rejuvenation & Wellness Center offers Botox as a medical treatment to reduce severe sweating in women and men with hyperhidrosis. You can also get Botox treatments to relieve lazy eye and uncontrolled blinking.
How does Botox help excessive sweating?
Hyperhidrosis is a condition where you sweat so profusely that it causes you discomfort and social anxiety. If you're over 18, Ideh expertly administers 50 Botox injections to each underarm. One Botox treatment gives you relief from severe sweating for more than six months.
Smooth out your skin and feel comfortable in your clothes again by booking a Botox treatment for wrinkles or excessive sweating today. Call Star Rejuvenation & Wellness Center or use the online booking form.
Botox & Dysport Pricing
$13/unit (please refer to the treatment chart for average units per area)
$5/unit for Dysport